Survivors of Suicide Loss Support Group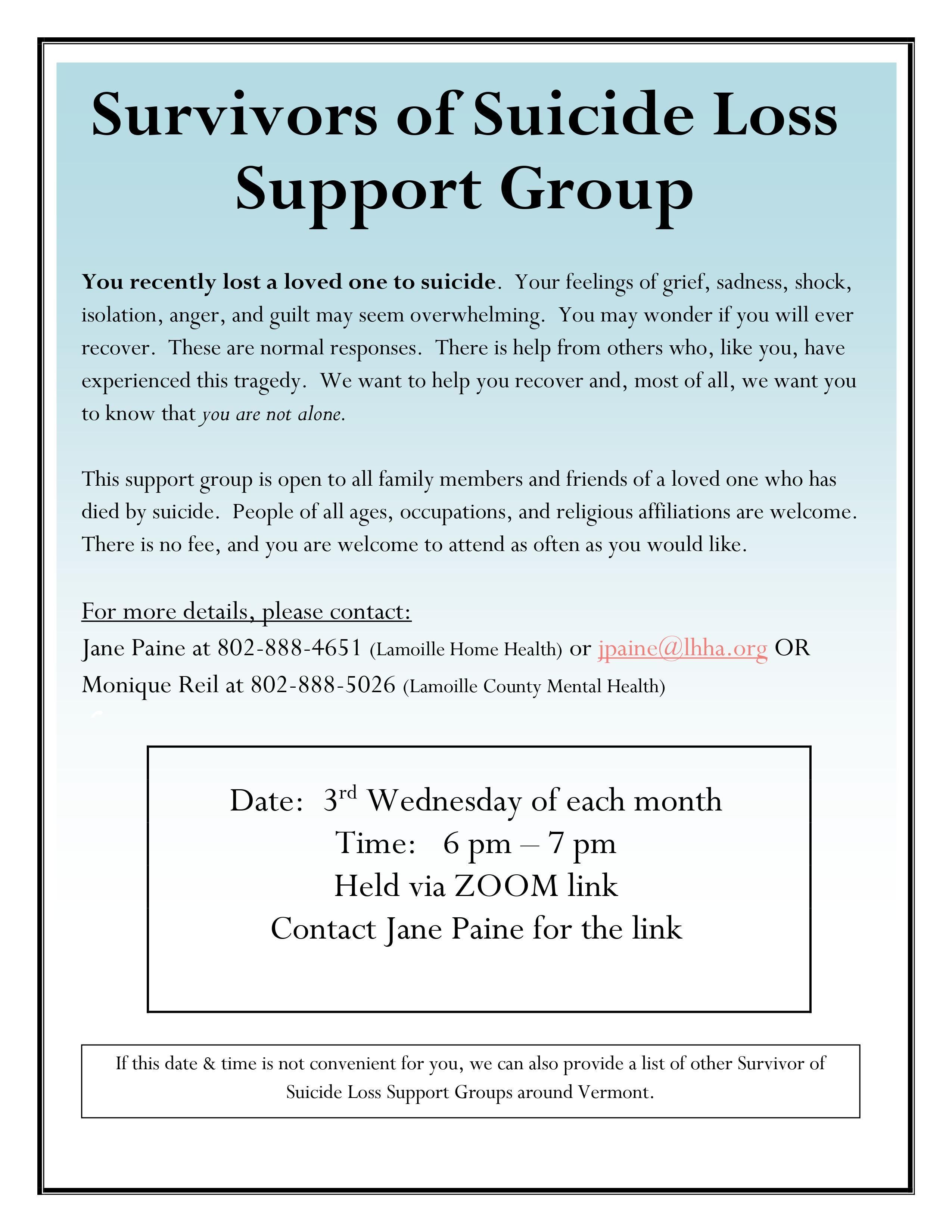 Survivors of Suicide Support Group
You recently lost a loved one to suicide.  Your feelings of grief, sadness, shock, isolation, anger, and guilt may seem overwhelming.  You may wonder if you will ever recover.  These are normal responses.  There is help from others who, like you, have experienced this tragedy.  We want to help you recover and, most of all, we want you to know that you are not alone.
This support group is open to all family members and friends of a loved one who has died by suicide.  People of all ages, occupations, and religious affiliations are welcome.  There is no fee, and you are welcome to attend as often as you would like.
Date: 3rd Wednesday of each month
Time: 6:00-7:00 PM
Held via Zoom link, Contact Jane Paine for the link.
If this date and time is not convenient for you, we can also provide a list  of other Survivors of Suicide Loss Support Groups around Vermont.
For more details, please contact:
Jane Paine at 802-888-4651 (Lamoille Home Health) or jpaine@lhha.org 
Monique Reil at 802-888-5026 EXT. 3664 (Lamoille County Mental Health) or monique.reil@lamoille.org