Mental Health Advocacy Day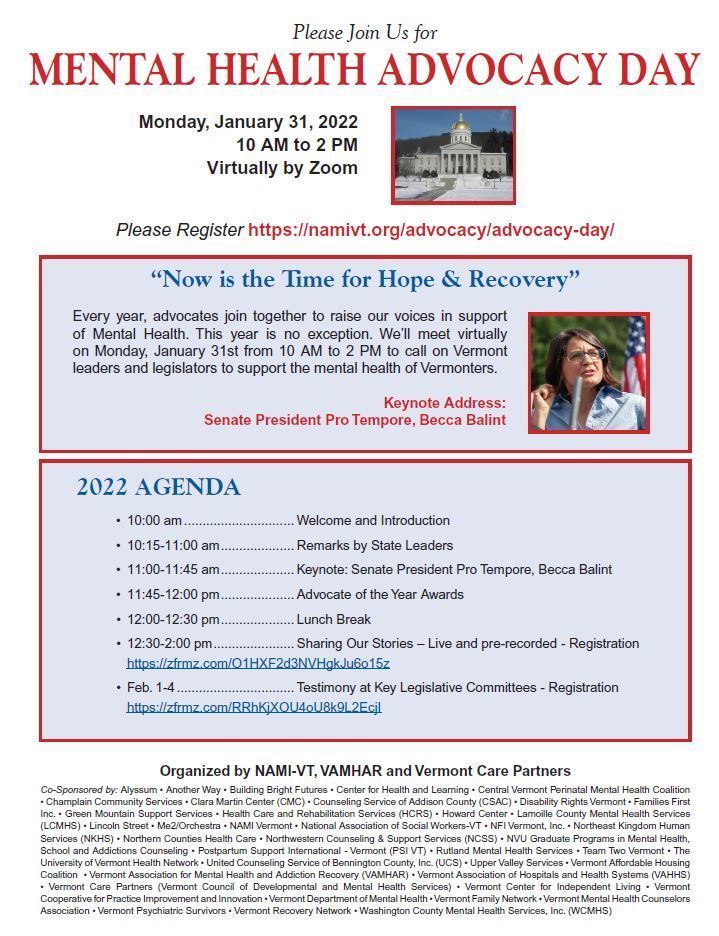 "Now is the Time for Hope & Recovery"
Every year, advocates join together to raise our voices in support of Mental Health. This year is no exception. We'll meet virtually on Monday, January 31st from 10 AM to 2 PM to call on Vermont leaders and legislators to support the mental health of Vermonters. To register and view more information, click the link below.