GATSA Raises Funds Selling Pizzas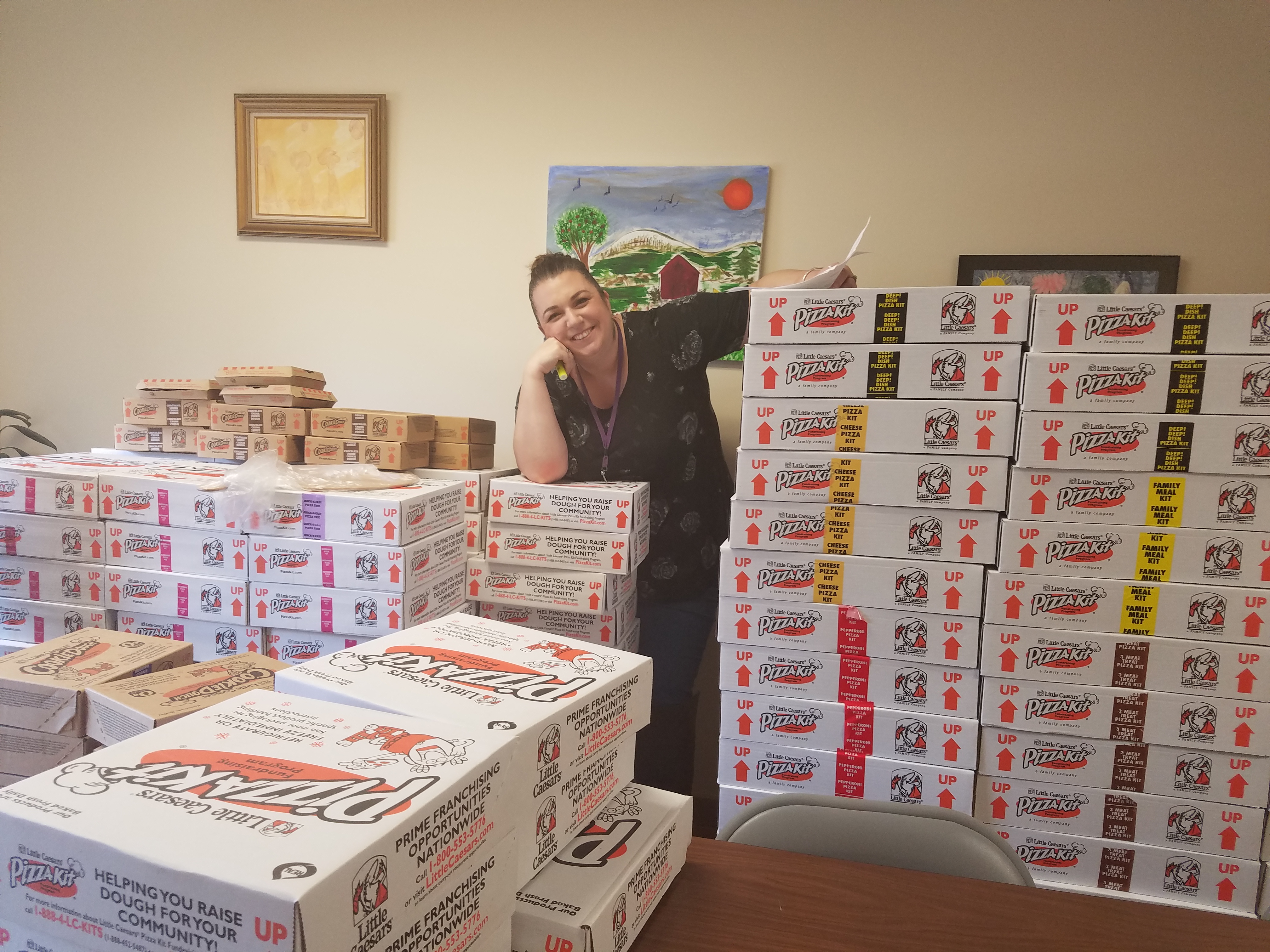 That's a LOT OF PIZZA!!!!
LCMHS GATSA group (Getting Acquainted Through Self-Advocacy) wrapped up another pizza fundraiser! The advocacy members sold around 200 pizzas and raised $1000! All the money goes towards the cost of attending the annual Voices and Choices. This is a very important event for people with disabilities from around the State. They get together to discuss issues around living with an intellectual disabilities, and the GATSA advocates organize several fundraisers throughout the year in order to attend this event.
If you'd like to help with their future fundraisers, please email us at donate@lamoille.org and we'll keep you informed of their upcoming fundraising efforts.
Picture: DS Service Coordinator, Keira Gann, sorting out orders for delivery.