GATSA in Washington D.C.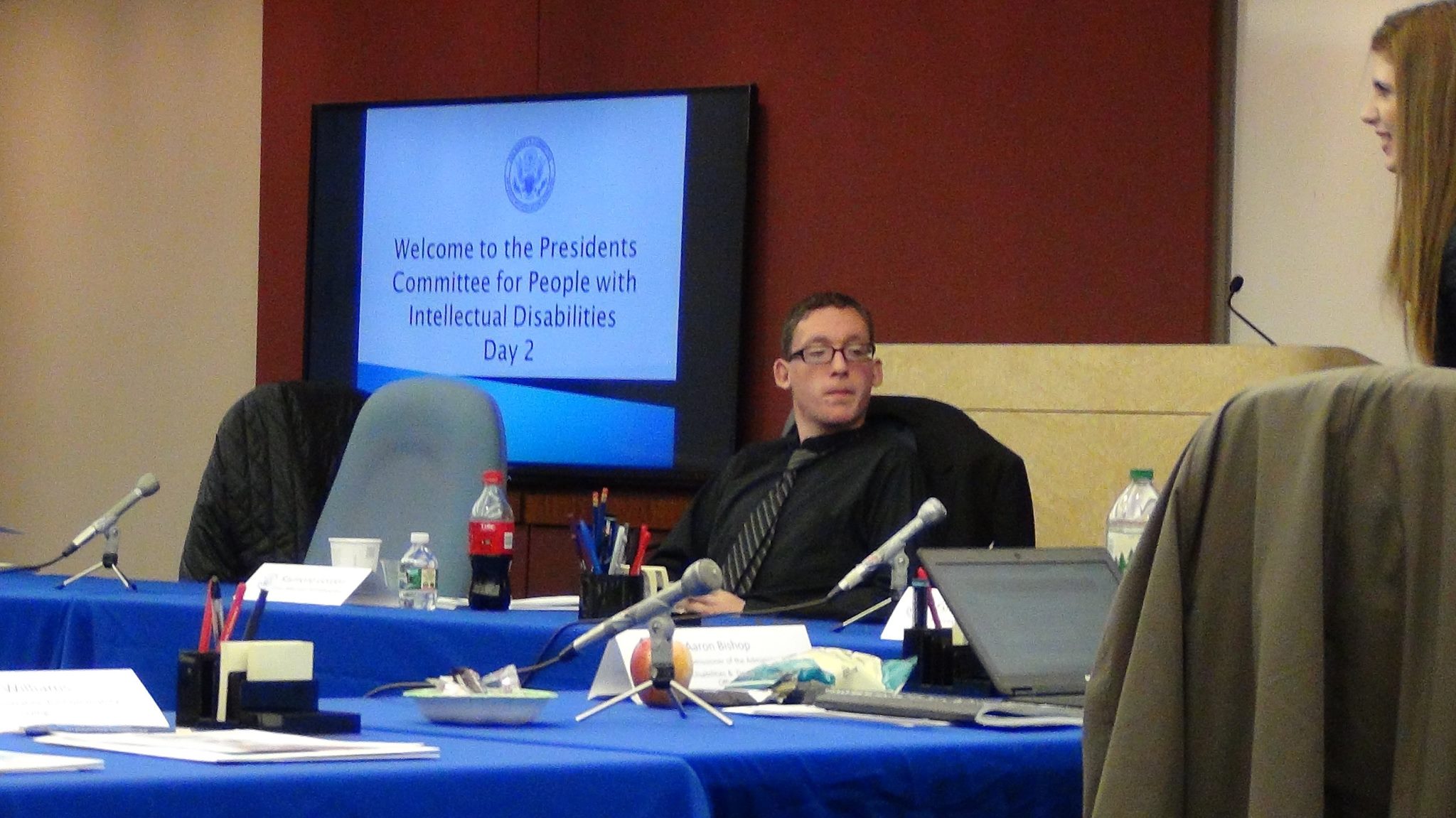 On December 1, 2016, a panel of Community Partners spoke at the President's Committee for People with Intellectual Disabilities meeting in Washington, D.C. The group, lead by director Jack Brandt discussed issues surrounding Direct Support Professionals.
Ray G, LCMHS GATSA (Getting Acquainted Through Self Advocacy) member was selected to represent Green Mountain Self Advocates to be a panelist and speak to the members about GMSA's collaboration/work in the area of Direct Support Professionals. LCMHS is extremely proud of GATSA and Ray's accomplishments.