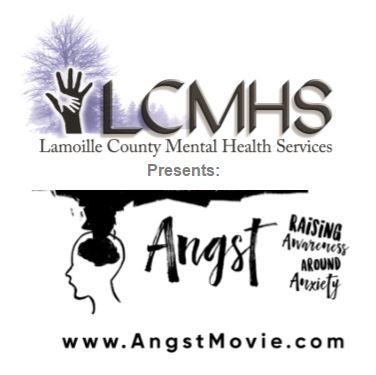 Angst has one goal; to start a global conversation and raise awareness around anxiety. Through candid interviews, the power of film is used to tell the stories of teens who discuss their anxiety and its impacts on their lives and relationships, as well as how they've found solutions and hope. The film also includes a special interview with Michael Phelps, a mental health advocate and one of the greatest athletes of all-time. In addition, the documentary provides discussions with mental health experts about the causes of anxiety and its sociological effects, along with the help, resources, and tools available.
Pre-register to receive movie link on May 6, or watch it with us as 5pm. Then join the conversation and panel discussion at 6pm with:
Miranda Young, Children's Outpatient Services Director, LCMHS
Paula Reynolds, Board Certified Behavior Analyst (BCBA) Supervisor, LCMHS
Chris Player, School Based Clinician, LCMHS
Emily Neilsen, School Attendance Specialist, Lamoille Restorative Center
Must pre-register to join.
Zoom Meeting ID 954 9043 9807 or follow event link below.