LCMHS Behavioral Health work during the COVID19 pandemic
by Sherry Marcelino, LCMHS Community Support Manager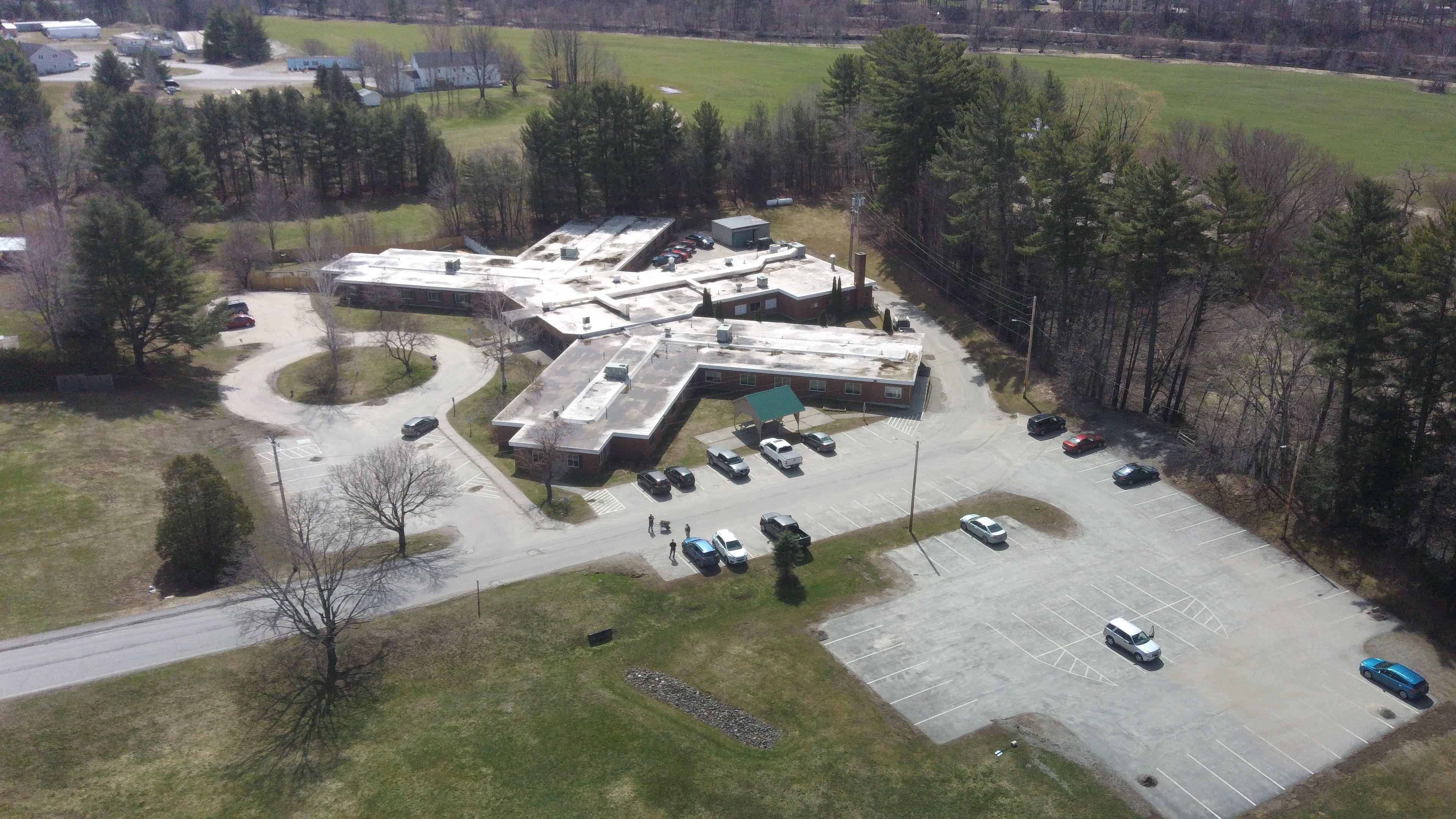 LCMHS Offices located at Harrel Street
The scope of Behavioral Health is broad serving adults, 18 and older with severe and persistent mental illness.  This includes psychiatry, therapy, residential services, case management, supported employment, community supports, medication and medical supports and housing sponsorship.  The team of professionals in this division of LCMHS works all year long to provide appropriate, timely and effective services to support people in their recovery and help them achieve their goals.  At times this can be challenging as barriers can be many and resources few.  This was amplified exponentially beginning in March of 2020 when Governor Scott announced the stay at home order due to COVID-19.  The following info is a snap shot of how the different LCMHS programs within Behavioral Health have been rising to the challenge of serving our community in unconventional ways, while maintaining the dignity and respect of the people they serve. 
Psychiatry
We are all thankful that we are able to expand on the platform that our Medical Director Dr. Mark McGee started and initiate the use of tele-health for all of our consumers.  Julie Sullivan, Psychiatric Nurse Practitioner, and Dr. McGee continue to meet the psychiatric needs of their patients while the stay at home order is in place, though it isn't without glitches and loop holes.  Many areas in our county struggle to have internet, proper equipment or cell service, making tele-health difficult or impossible.  Their dedication and collaboration with team members to provide services despite the challenges has allowed people to continue getting their medications and report any changes in their needs.
Therapy
All of our therapists in Behavioral Health have full schedules, maintaining this vital service during the pandemic through tele-health.  This venue has actually allowed some individuals to fully utilize this service, as the barrier of having difficulty managing an office setting has been eliminated. 
Residential Services
Our 2 residential facilities and 1 crisis bed residence continue to provide our most vulnerable and symptomatic clients 24/7.  These programs never had a "stay home option" as essential workers are needed around the clock to ensure the safety and health of our residents.  Protocols where created and updated in order to ensure the safety of the residents and staff, which proved to be a challenge as many residents struggled to understand the significance of this virus, and need for safety.  Our crisis beds were utilized more than ever given the additional triggers and stressors our community members are dealing with as the result of COVID-19.  Managing a 24/7 facility for up to 25 people (between the 3 facilities) is not easy and the staff and managers have proven their skill and endurance during the pandemic.
Case Management
Case Managers are not only working from home to maintain the vital connections they have with individuals; they are actually connecting more now than ever in order to meet additional needs during the stay at home order.  They are providing services they have never needed to provide before, such as supporting people obtain internet services, supporting people to apply and receive stimulus funds, connecting parents with school supports, connecting people with medical resources specific to COVID-19, supporting people that misuse alcohol and other substances to practice harm reduction, all while continuing to support clients to achieve the goals they outlined on their treatment plans.  Some challenging situations case managers have faced and supported people through include: Supporting a pregnant mother as she navigated the hospital system to deliver her baby, both mom and baby are safe and healthy; supported individuals who are grieving the loss of family that tragically died due to COVID-19; made multiple contacts daily to people whose mental health symptoms have increased due to the anxiety produced by COVID-19.
Community/Peer Supports by the Peer Cadre
Our Cadre (or Peer) staff has proven a million times over how much our agency and community needs them.  Throughout the stay at home order, armed with Personal Protective Equipment (PPE), hand sanitizers and positive attitudes, they continued to go out into the community offering transportation, meal deliveries and friendly faces to people in need.  This is our face in the community and not once did they hesitate to continue providing these vital services to people who are homebound and have no other way to get their essential services met. 
Community Psycho-education Services (CPS) Team and Medical Care Management
As a vital service in Behavioral Health, providing and monitoring medications to the people we serve, this team continues to see individuals on a "as needed" bases. Not only do they continue to ensure people maintain medications that are vital to their recovery, they have supported the program by obtaining and providing PPE like gloves, hand sanitizers and masks to staff.  Our Medical Care Coordinator continues to deliver vital services in the community as she is currently supporting clients with prior and chronic medical conditions to receive essential and life-saving medical care such as chemo therapy, blood draws, medical testing and dialysis.  
Supported Employment
With 70,000 Vermonter needing to file for unemployment due to the stay at home order and numerous businesses being closed, this service is crucial for individuals needing to navigate a very archaic and flooded unemployment system. Those that remain employed are seeing shifts in their hours, which in turn can affect other benefits they receive, like Medicaid and Social Security.  Our one-man Supported Employment staff continues to support working individuals despite the ever-changing employment landscape, while keeping up on current information and supporting case managers to understand the system as well.  LCMHS continues to have the highest employment rate in the State, (Last Fiscal Year's numbers were 29.1%). This is due to the extensive supportive services this program provides.  It is a yearly goal to maintain and/or exceed those numbers. 
Housing Sponsorship
While continuing to support the 46 households requiring housing sponsorship to maintain client's housing, this service has expanded to supporting the emergency housing system set up by the state of Vermont to support individuals that are literally homeless or precariously housed.  When the stay at home order was mandated the state directed the emergency housing system to restructure in order to prevent the spread of the virus.  This was a tremendous effort that required many community partners. LCMHS staff was on the front lines to ensure that vulnerable populations and the staff working with them were able to stay safe and follow state guidelines.
Reach Up Program
The Reach Up Program supports families who qualify for benefits through economic services, as well as mental health case management.

We have been focusing mostly on phone support helping participants know about and access extended benefits. Recently the biggest focus has been on how to access the stimulus since many Reach Up recipients do not file taxes because they had no taxable income. There are many barriers in navigating this system, however as providers receive instruction in navigating this we are able to communicate next steps to clients.
There have been a lot of challenges for a number of the families who do not have access to cell phone towers or internet, or who run out of phone minutes, or who need better phones (or any phone), additional equipment as phones/laptops because they are home with their children who need access to schoolwork, etc. Currently people need phones to access anything, including the services provided by us.

Other barriers that are being worked on is gaining access to phones and internet for all participants, staying connected with families that are precariously housed and maintained relationships with families who may be experiencing an increase in domestic violence.  As these families have few means to break down these barriers independently, the role of the program is vital to ensure that families are connected to services and supports. 
-----
As we all wrap our heads around what is happening in our world right now, we are all faced with new challenges and barriers in our work and personal lives.  Many people are delivering the services mentioned above while grieving their own losses, managing their own anxieties, navigating new systems and coming to terms with the new normal.  In some ways the division between provider and consumer has gotten so much smaller as we are in this together.  However, now more than ever, our community is relying on providers like the essential workers at LCMHS to get through everyday life during a pandemic. 
Celebrating Mental Health Awareness in May is more important than as we come together as a community under intense pressure and trauma of a world that looks entirely different than it did just two months ago.  Our staff are reminding people every day of what is the same, what is important and available.  Job well done to all LCMHS staff.